Welcome to our treasure trove! Here you will find advice, lectures, and FAQ from yours dearest at Angela Sun Consulting.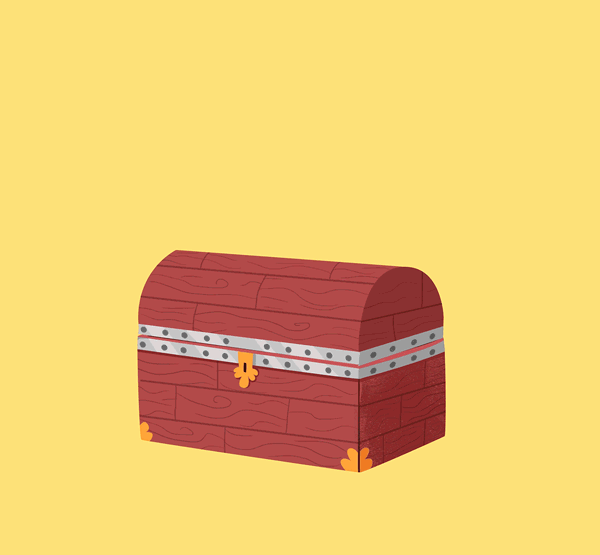 ---
College Admissions
Essay Advice
SAT/ACT prep materials
Practice tests
Advice for parents
Our latest talks and events
FAQ
Why Angela Sun Consulting?
Give a Man a Fish, and You Feed Him for a Day. Teach a Man To Fish, and You Feed Him for a Lifetime
Here are four reasons to choose us for academic tutoring, test prep, and college consulting/admissions:
Strategic focus, not just tutoring
Our goal at Angela Sun Consulting is to prepare students not just for the specific course or college entrance exam that they booked us for learning in general. This includes skills such as prioritization, time management, and what to do when you're stuck. It turns out the education system (even private schools) don't actually teach students how to learn. Our students usually see improvements in their grades and performance across the board, not just in the specific topic of lecture.
Role models and friends for life
Many of our students connect with us during college and even beyond. Because all our classes are 1:1 and we offer comprehensive services for all your high school student's needs, we often form lifelong relationships. We are not just tutors but also role models and cheerleaders for our students.
Results
Many students come to us after having spent several months working with other organizations and achieving little to no results at the cost of a lot of money and time. On average, our students improve 0.75 ACT points a month / 40 SAT points a month when they meet with us once weekly. We don't know anyone who can come even close to that in terms of efficiency or results.
The best essay of your life
After editing thousands of essays, we have a lot of domain expertise on what makes an essay really standout and ring true to you. Almost every student we work with says that the essays we write together are the BEST essays they have ever written their entire lives. We have insanely high standards for what we want you to turn in: our essays are far stronger and more vivid than the ones you will see published online (50 successful Ivy League application essays, for example). We also have the right strategies and methods for you to quickly improve your writing skills to be able to deliver on that level, life long skills useful beyond college admissions.
When should I start?
College planning: I recommend booking an initial consult in the summer before 9th grade, so that students can make the most out of their 4 years of high school.
Test prep: I personally started ACT/SAT prep in 7th grade. At latest, I recommend starting test prep in the summer of 9th grade. For students starting later, my 1:1 tutoring course is a great way to pinpoint weaknesses and fast-track your learning.
What if I don't live in the Bay Area?
I have successfully worked with students both across America, in New York, Boston, and the East Coast, and across the world, in Shanghai and Hong Kong. After our initial consultation, we will continue to video call on a regular basis. Students who tour in the Bay Area to visit Stanford or the University of California schools can also meet with me in person.
How are parents involved?
Parents can be as involved or uninvolved as they want. An important part of understanding a student's motivations and goals is getting to know their family and understanding the two people who have influenced them the most! Some parents choose to be present at all meetings with the student. Others prefer a weekly or semester report. We are here to support you in whatever way you think is best.
Are your tutoring sessions more lecture-based or formatted to answer the student's questions?
We take the problem-based approach to learning. I prefer for my students to do a problem wrong before lecturing or correcting them, because they are much more likely to pay attention after they've made a mistake. Sometimes, students can be easily bored by long lectures without seeing how it is applicable to their studies. I tend to give short lectures, and immediately follow-up with problems to test the student's understanding. However, each student's needs are unique and I tailer my lessons to maximize my student's learning.
What colleges / universities have your students gotten into?
In the past three years, our students have received acceptances into:
UC Berkeley
UCLA
UC Davis
UC Irvine
UC San Diego
UC Santa Barbara
UC Santa Cruz
Amherst College
Boston University
Brown
Claremont McKenna College
Duke
Columbia
Cornell
Georgia Tech
Johns Hopkins
Harvard
New York University (NYU)
Northeastern
Northwestern
Pomona College
Purdue
Rice
Stanford
Tulane
University of Chicago
University of Illinois, Urbana-Champaign (UIUC)
University of Michigan (UM)
University of North Carolina (UNC)
University of Texas, Austin (UT)
University of Southern California (USC)
University of Washington (UW)
University of Wisconsin - Madison
Williams College
Yale
(and many more)
Each student working with us generally applies to 15-20 schools.
What forms of payment do you accept?
Payment is accepted by Zelle, Venmo, PayPal, cash, or personal check.
How hands on are your essay revisions?
We provide concrete, actionable feedback and guide you through the process of editing. However, we never directly edit or write your essay. Our specialty is bringing out YOUR voice and telling YOUR unique story. On average, I go through at least 5 drafts with each of my students on their personal statement.
How do we schedule time with you?
Contact us at achieve@angelasunconsulting.com to schedule sessions. We will try to acommodate last minute additions as much as possible.
My child is not aiming for an Ivy League school. Will you still work with them?
Yes! Each child's school of choice depends heavily on their career choice and other existing family conditions. We work with you to help you get into your school of choice, whatever that may be. Angela has helped students achieve admissions to schools such as University of Michigan, University of California Berkeley/Irvine, and Rensselaer Polytechnic Institute, in addition to the Ivy League universities.
I'd love to work with you but your prices are a bit steep. What options do we have?
Our referral discount is as below:
Refer 1 student who completes at least one hour of any of our services, receive USD 50 off.
Refer 2 students who complete at least one hour of any of our services, receive USD 150 off.
This promotion is for a limited time only and is subject to change. Siblings of existing students are not eligible for the referral discount.
What if I have more questions?
Email us at achieve@angelasunconsulting.com.